Mandurang Valley Wines is in the heart of Central Victoria, only a few kilometres from the geographical centre of the state. 
The winery is situated 9 kilometres South East of Bendigo and is established in historic vineyard country. This area was a foundation viticulture and winemaking region in Australia in the late 1800s, but the region was decimated by the Phylloxera outbreak in 1893.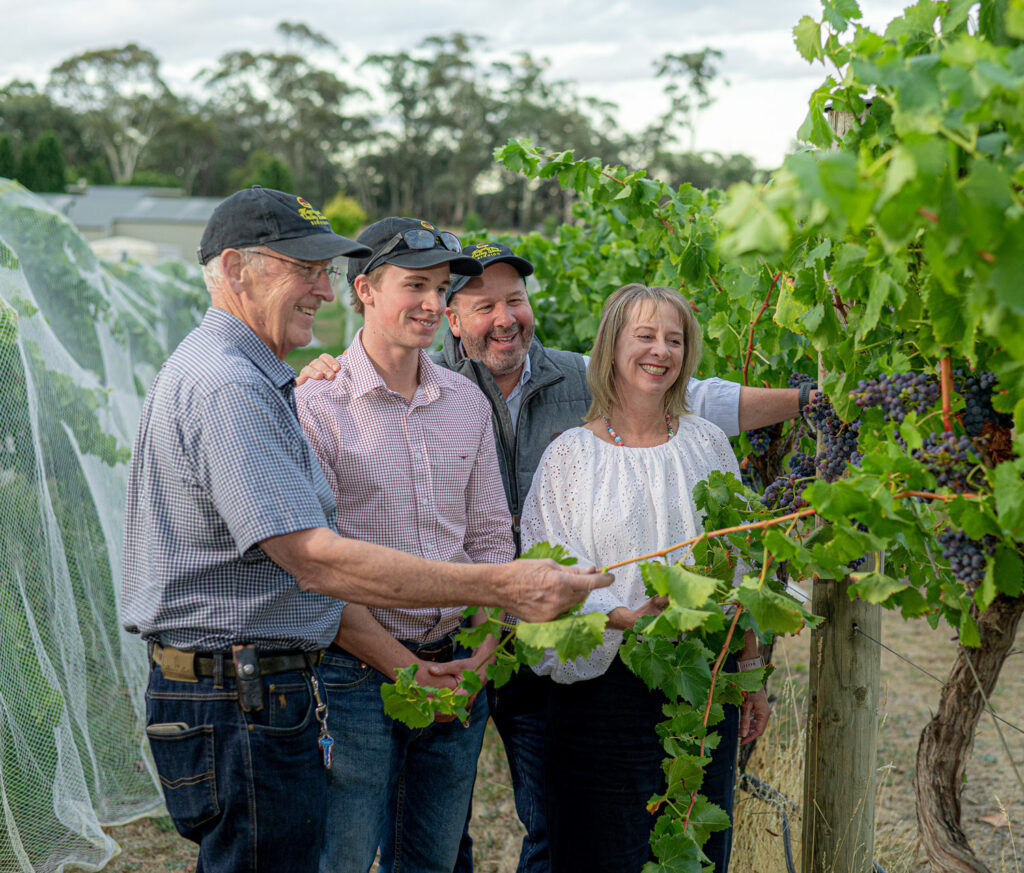 Mandurang Valley Wines and The Vine Family
Wes and Pamela Vine's first vines were planted in 1976 when it became obvious that a hobby farm at Mandurang Valley would not be sustainable. With both demonstrating a passionate interest in wine and winemaking, the first vintage was produced in 1980 for their consumption, with friends gaining the benefit of the excess stock.
With a Science Degree and a Diploma of Agriculture, Wes' grape growing, and wine making have provided an application for his formal training. Traveling widely throughout Australia and Europe has further increased his knowledge and expertise.
 During the past thirty years, Mandurang Valley Wines has developed a significant presence in the Wine Industry. It has grown from a small enterprise to an established exporter of wine, producer of award-winning wines and specialises in custom made wines. This contract winemaking has grown to be a substantial aspect of the winery's activities and the success of those wines in commercial terms and in awards is something of which we are very proud.​
As the winery has grown, so have the personnel, with Steve Vine studying Winemaking, Oliver Vine studying and working in Agri-Business and Tristan Vine expanding our IT capacity and modernization of business practice.
The future is bright for Mandurang Valley Wines, with three generations of winemaking onboard and family investment in the ongoing growth of the business. New horizons are always being considered and we aim to continue showcasing excellence in our family focussed winery.
three generations of winemaking